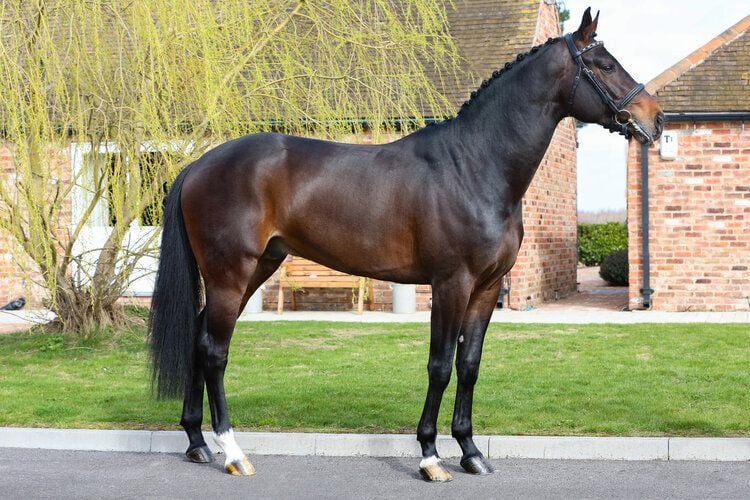 Height: 16.1hh
70 % Blood
Jacondrick has a pedigre full of world leading jumping and eventing stallions. His sire Jaguar Mail was World number 3 leading eventing stallion in 2019 and number 2 in 2018. Jaguar Mail evented at the highest level and a finalist in the 2008 Olympic Games.
Jacondrick's grandsire Hand In Glove was raced lightly before reaching Grand Prix level in both dressage and showjumping.
Jacondrick is out of the lovely Cosima who is sired by the world leading eventing sire Conterdro I, he is the 2015-2019 world number 1 eveting sire.
Along with top class breeding he is absolutely stunning as well as having outstanding movement and temperment.
Please scroll down for his full pedigree and youngstock we have for sale sired by him.